Bogotá: Cra 70 F No. 78 A - 84. 
Cartagena: Calle 32 No. 8A – 33 CC La Matuna Ofic. 215
Punta Canoa: Laboratorio Ceniacua.
contacto@ceniacua.org
Bogotá: +57-1-2517321 
Cartagena: +57-6-6601265
Punta Canoa: (576) 735092.
About us: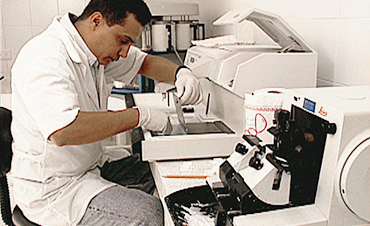 MISSION:
Join public and private resources with the puropuse of improving productivity and sustainable develop of colombian aquaculture to increase its offer in national and international market.




VISION:
Achieving excellence in the aquaculture sector of the country with the application of the best world technology in genetics , health, nutrition and management of their crop species , and from it , to conquer the international market to generate wealth and prosperity to the people of Colombia .
CURRENT CERTIFICATIONS:
• Certified veterinary diagnostic laboratory by the Colombian Agricultural Institute ICA what makes us potential sensor surveillance system in aquaculture in the country. Resolution 001 868 April 22, 2013 .

• Certification by the County Administrative Department of Health - PRO DADIS giving the animal health laboratories for technical concept meet the health conditions for the research and diagnosis in accordance with the provisions of the Act 09 of 1979 .